The South Bend Cubs are coming home after a nine game road trip that saw them make visits to West Michigan, Great Lakes and Dayton. The baby Cubs are currently 18-19 in the second half of the season, 4 games back of Fort Wayne. Despite a five game losing streak in the middle of it, the Cubs managed a 4 win, 5 loss road trip. They'll be returning home for a game on Tuesday 8/4 where we will all see the home debut of this guy!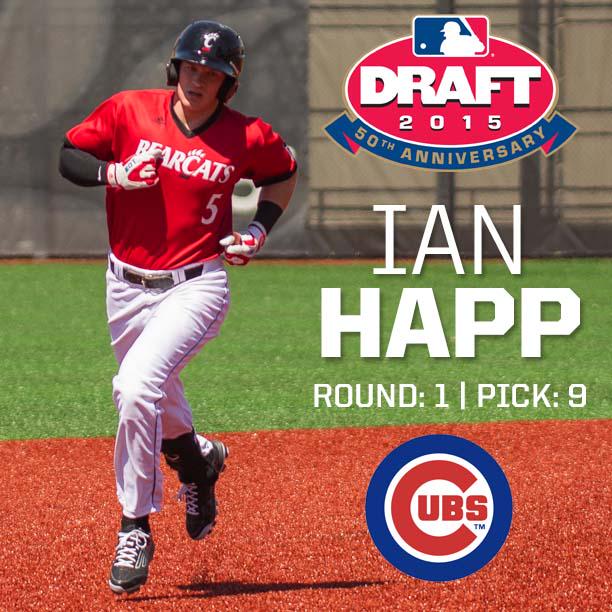 The Cubbies began their road trip taking on the West Michigan Whitecaps and started out with two wins. On Friday 7/24, starter Tommy Thorpe (@tommy_thorpe) pitched 6 innings, giving up 2 hits and 3 walks while striking out 4. After 1.2 innings by Daniel Lewis (@pirateflames), Corbin Hoffner (@CHOFF_47) came in to get the save, pitching 1.1 innings with 1 strikeout. Jeffery Baez went 3 for 5 with 2 runs. He also snagged his 20th stolen base of the year. Charcer Burks (@charcerburks) was 2 for 4 with 2 doubles, 1 run and 1 RBI as they won 6-2. On Saturday, starter James Norwood (@Sir_KingJames) pitched 4 innings, giving up 3 hits and 1 run. He was followed by Jordan Minch (@Jordan_Minch) before Ryan McNeil (@RyanMcNeil805) came in. McNeil would end up the winning pitcher after 2.1 innings with no hits and no runs. He walked only one and struck out five. Alex Santana came in for the save as the Cubs won 3-1. On the offensive side, Gleyber Torres (@TorresGleyber) went 3 for 4 with a double and 1 RBI. Gioskar Amaya (@GioskarAmaya) and David Bote both went 2 for 4 with 1 run. Stolen bases were snagged by Amaya (his 10th), Rashad Crawford (his 14th) and Burks (his 21st). Also, this happened:
Happ with his first Midwest League hit (Walked in 1st at bat). @SBCubs score 1 on a Torres RBI hit scoring Bote (single). Cubs 1 WM 1 B3

— SouthBend Cubs Radio (@SBCubsRadio) July 25, 2015
Sunday brought an end to the Cubs hope for a sweep as they lost 5-1. Starter Zach Hedges (@ZHedges12) took the loss, giving up 4 hits and 4 runs in his 5 innings. Dillon Maples and Tyler Ihrig (@CaptainWet) finished the game, giving up no hits and no runs. Ian Happ (@ihapp_1) went 2 for 4 for his first double as a Cub.
Happ smacks double http://t.co/TpgS9EyjzQ via @MiLB

— Sharon Holston (@SharonHolston) August 3, 2015
Gioskar Amaya had the lone RBI, scoring Happ.
The Cubbie then traveled to take on the Great Lakes Loons. In the first game on Tuesday 7/28, starting pitcher Erick Leal gave up 3 runs in the 1st inning and the team was unable to recover. He ended up pitching 6 innings, giving up no more runs. He finished with 7 hits, 1 walk and 5 struck outs. Jesse Hodges (@CCHodgy) went 2 for 3 with 2 singles in the losing effort, which saw the Cubs fall by a score of 4-1. Wednesday's game wasn't much better as South Bend hitters failed to record a hit in the 3rd, 4th, 5th, 6th, 7th or 8th inning, prompting this tweet.
@SBCubsRadio I'll load the grill up and head to south bend with ribs and hamburgers in exchange for some run support

— Dennis Clifton (@sevennoles) July 30, 2015
They ended up losing 5-0. Starter Trevor Clifton (@Tcliff25) pitched 5 innings, striking out 7 after being activated from the DL earlier in the day. He gave up 3 runs, 4 hits and walked 4. The Cubs lost again on Thursday by a score of 3-2. They had a lead but the Loons scored 2 in the bottom of the 9th to complete the sweep with a walkoff. South Bend only scored 3 runs total in the 3 game sweep. The losing pitcher was reliever Alexander Santana. Tommy Thorpe started the game and pitched 6 inning giving up only 1 run on 5 hits. He struck out 3 and walked 2. Jordan Minch then pitched two scoreless innings in relief and struck out the side in the 8th before Santana came in to pitch the 9th which led to this awesome tweet.
Alex Santana GW hit off Alexander Santana of @SBCubs

— SouthBend Cubs Radio (@SBCubsRadio) July 31, 2015
Center fielder Rashad Crawford went 2 for 3 with 2 singles, 1 walk and 3 stolen bases. Shortstop Gleyber Torres was 2 for 5 with a stolen base.
The baby Cubs then went to Dayton hoping to recover from the 4 game skid. On Friday, James Norwood was able to go only 3.1 innings, giving up 6 runs on 6 hits in the 6-1 loss. He walked 2, hit 2 batters and threw 3 wild pitches. Tyler Ihrig then came in to right the ship, with 2.2 innings of scoreless baseball. He gave up only 1 hit and struck out 4. Ian Happ and Gioskar Amaya each had a double and a single while Jesse Hodges had a pair of doubles. Jeffrey Baez hit a solo homer in the 6-1 loss.
Jeffrey Baez's solo homer in @SBCubs loss. #SBCubs http://t.co/1ZBOq9GyRQ via @MiLB

— Sharon Holston (@SharonHolston) August 3, 2015
Saturday would see the end of the Cubbies 5 games losing streak as they came from behind to score 2 in the 9th for a 5-4 win. It was their first win of the year when trailing after 8 innings. They had previously been 0-47. Starter Jake Stinnett (@jstinnett7) pitched 6 innings but Ryan McNeil got the win and Corbin Hoffner the save. Sunday's game ended the road trip on a high note as started Zach Hedges pitched 7 strong innings with 9 strikeouts. He gave up 8 hits and 3 earned runs. Ian Happ played right and left field and went 2 for 5, getting his first 2 Midwest League RBI.
Ian Happ (@ihapp_1) picks up his first two RBI with the @SBCubs on a two-run single to RF in the sixth.

— Mike Monaco (@MikeMonaco_) August 2, 2015
David Bote only went 1 for 4 but that 1 hit was something. In the top of the 8th, Bote hit South Bend's first grand slam of the year to put the team up 7-2, which would be the final score.
Bote's grand slam http://t.co/rlKEvRM3Cr via @MiLB

— Joshua Holston (@Holston405) August 3, 2015
We'll see you back home on Tuesday 8/4!
Oh and just in case you were wondering, Jesse Hodges (@CCHodgy) is now teaching us some new words.
Today's Hodgy Canadian Word of the Day — "Chesterfield" in Canada means Couch. #StayTunedForMoreWordsFromCanada

— SouthBend Cubs Radio (@SBCubsRadio) July 30, 2015